Since September 2013, which is when we got so overwhelmed by our new lives that we ended up not posting anything anymore, we have somehow managed to read a cheeky novel or two in-between academic articles, public health strategies and books on depressing and/or boring subjects. Here's a selection of the books that stayed with us:
Marion's books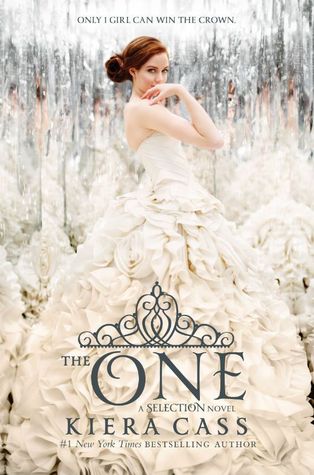 The One – Kiera Cass
The last book of the trilogy, I was seriously annoyed that Amazon wouldn't release the Kindle version straightaway! I eventually got my hands on it and I have to say, it was a pretty good page-turner, despite not being exactly what I was hoping for. A full review of it will be coming soon, so watch this space!
The Shadow Throne – Jennifer A. Nielsen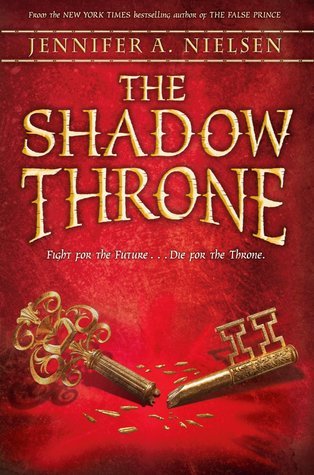 Another last-in-the-trilogy book! You know how much I loved the previous two, and this one didn't quite cut it for me. As always it was witty and full of action, but something just didn't work. I can't quite put my finger on it, but it was a bit too fairytaley for my liking, and I felt Jaron had softened a little too much.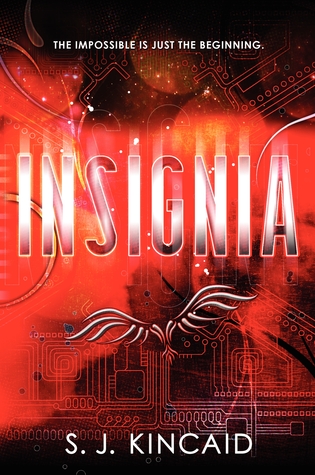 Insignia – S.J. Kincaid
This book had been on my to-read shelf for a while. This year I got to study cybersecurity as part of my course, and when I stumbled upon it in a bookshop, I did not hesitate and read it straightaway (not quite to the detriment of my essay, but close enough!) I really enjoyed the settings, the wittiness of the characters, the allusions to lots of cyber things I could understand and even relate to (particularly that cheeky reference to my ol' pal Clausewitz!) I'm very eager to start the second book!
The Winner's Curse – Marie Rutkoski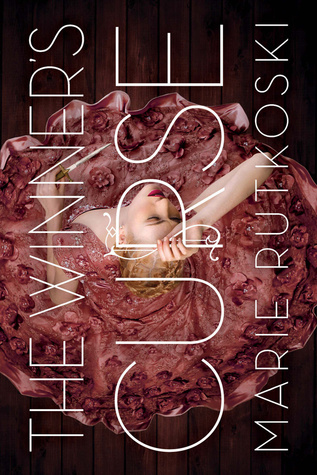 If you like Throne of Glass and/or Fire and Thorns, you will love Marie Rutkoski's first novel. The characters are particularly well put together, the plot is enthralling and the action is there when it needs to be. It's a beautiful story, but care has been taken to make it as realistic and as enjoyable as possible. Full review to come soon!
Witch Finder – Ruth Warburton
For Christmas, Victoria gave me a special present which I will discuss at length in another post, but this book was part of it. It's a nice enough story, I really enjoyed the historical backdrop and the plot, but I did feel at times that everything was going a little bit too swimmingly and came to easily for our protagonist.
The Magicians – Lev Grossman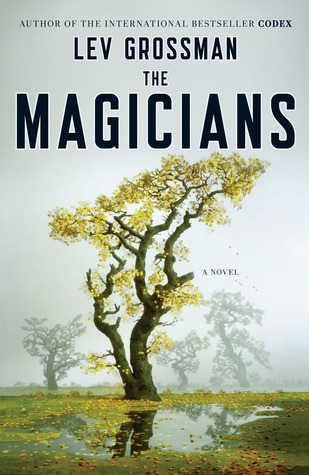 I am positively ambivalent about this book, and it will definitely be the object of a full review later on. I had to read it because one of the employees from Foyles put a little review stating that fans of Harry Potter and LotR would love this. And I really wanted to like it, but I didn't. However, I can't deny that it opened my eyes on a few aspects of my life, and for this reason I can't quite tell how I feel about it!
City of Dark Magic – Magnus Flyte
The plot thickens! This is another child of Victoria's Christmas project, and I have to say it was good. It sort of reminded me of A Discovery of Witches, and I absolutely loved the academic/historical/fantastical/traveling story. The characters are all quirky and lovable, and even though some things made me wonder what the authors were on about, it was overall a particularly enjoyable read!
Exposure – Iris Blaire
Finally, a new adult book has made it on the list! Actually, there's been others, but Exposure caught me with its unique storyline, and I have to say I was hooked. I loved the writing, the characters, the story, everything! As always with most new adult books, it's more about the sex than the life lessons, but Exposure remained particularly enjoyable for a light and short read.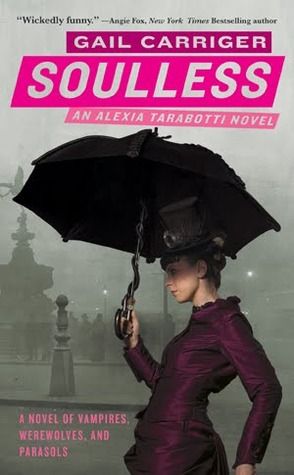 Soulless – Gail Carriger
I had it on loan from Victoria for ages and one evening, I caved in. I really loved Alexia's quirky character and the personally of the werewolves, but I think fantastic steampunk isn't quite for me. Although I had fun reading it, I'm not sure I'll read the others in the series anytime soon!
The Night Circus – Erin Morgenstern
It really is time for me to tell you about Victoria's project, but you'll have to keep your eyes peeled for more information! All I can say is that The Night Circus is a rather whimsical book, one of these airy fairytaley beautifully crafted books. It was a pleasure to read, but I found it was like one of these expensive chocolate boxes, you savour it little by little, not gobbing down everything at once. And same here. It took me a while to finish reading it, and left me with that wonderful feeling of longing that only books can give you.
Victoria's books
The Girl Who Saved the King of Sweden – Jonas Jonasson
I absolutely loved Jonas Jonasson's first offering The Hundred Year Old NMan Who Climbed Out the Window and Disappeared and when I saw this one hunting for holiday books, I just thought PERFECT! It's possibly not advisable to read this all in one sitting like I did – there is a lot of plot to digest – but it is well, well worth getting through. Nombeko is one of those characters you really wish you could meet in the flesh and who stays with you long after the book is finished.
The Winner's Curse – Marie Rutkoski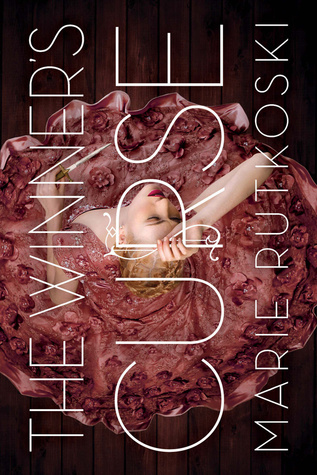 I think it's a really good recommendation for this one that both Marion and I have included it on our lists! To add to Marion's mini-review above, I really, really warmed to Kestrel and Arin and how strong they are, and the fact that there is such a strong, realistic plot separate to the romance made me like the book even more.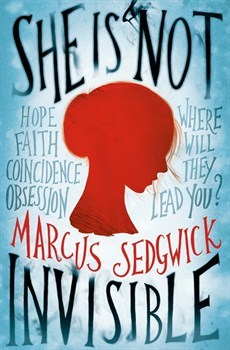 She Is Not Invisible – Marcus Sedgwick

I bought this book when I was feeling a little down, and it did me the world of good. It's an extremely well written book with a (realistic but still entertaining) mystery that really made me think! I loved how everything tied together, and am sure this is a book I'll keep coming back to.
Magician – Raymond E. Feist
One of the best epic fantasies I've read for quite some time, and possibly the most original worldbuilding I've ever read. I think this version combined the first two books of the series, which I am grateful for because the first one ends on one helluva cliffhanger so personally I'd advise buying this edition! Since this is supposed to be a short snippet, I can't really go on for much longer, but I will say this: you will not get through this book in one sitting (unless you've got a few days off work!) but I would highly, highly recommend it.
Rooftoppers – Katherine Rundell

Sophie and Charles are wonderful, charming and adorable and I think I'd actually cry if I couldn't read more about their adventures! I had a quick dig around for more information about forthcoming books (though regrettably didn't find any) but this is one author/series I will keep an eye out for.
Anna Dressed in Blood – Kendare B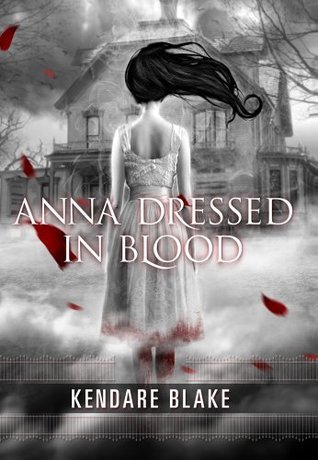 lake
Fantastic story, brilliant characters and, in short, unlike anything I'd read before. I devoured the sequel as quickly as the first – though must say it states on the book that these books are not for young readers/anyone even remotely squeamish and oh my goodness is that accurate!
My Swordhand is Singing – Marcus Sedgwick

She Is Not Invisible was the first book I read by Marcus Sedgwick, he had somehow slipped off my reading radar so it was a bit of a surprise to read the darker tone of this one but I absolutely loved it. It's not often I feel like I'm reading something, dare I say it, original with a book about vampire's but I think Mr Sedgwick may have managed it – Twilight this is not.
The Assassin's Curse – Cassandra Rose Clarke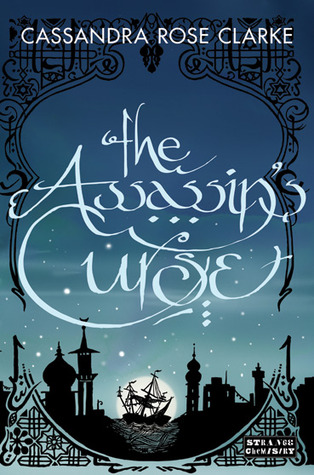 This is a wonderfully written page turner with brilliant characters and an equally brilliant plot. The worldbuilding is fantastic and I cannot wait for the next swashbuckling adventure!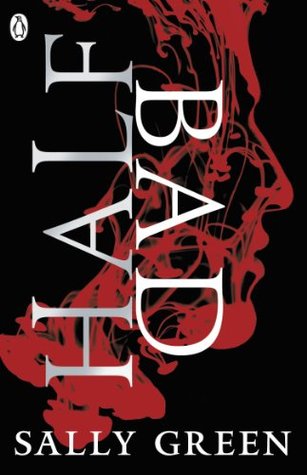 Half Bad – Sally Green

Loved. This. Book! Go to your nearest book shop/computer/library/kindle/whatever and beg/borrow/buy/somehow (legally) get your hands on it. Now. That is all I have to say this one. Seriously, move it.
Fire and Flood – Victoria Scott
I could understand some people being a bit wary of another search/fight for a cure (*cough* Marion *cough*) though I would recommend this to even the most jaded because I loved it. Although I have read other books along a similar vein, Victoria Scott definitely manages to bring something new to the table.
And that's our selection for you! Have you read any of these books? Are you tempted to read any of them?